Features
- The conventional suction can only apply to smooth surfaces, but the novel vacuum suction fixing base can apply to wet and coarse flat surfaces such as cement wall, lumber plywood, stone back, etc.
- The vacuum suction firms the machine onto the surface of the wall firmly and directly free of extra fixing devices.( It is necessary to confirm that the vacuum suction works indeed onto the surface prior to releasing the machine. )
- The workpiece and the machine are attached firmly and closely by the vacuum suction, so no moving workpiece bothers the worker.
- The air source shared by the vacuum suction and the machine demands one vent pipe only. Don't need two air sources. The machine has stepless speed regulation and the max. free speed is 1,500 rpm.
- The water yield is valve-controllable and the water comes from either the drill chuck or the bores.
- The Drilling Depth Control design can show or setup the depth that you are drilling.
- The ON/OFF switch controls over rapid and slow feed / escape. Without the additional vacuum pump (vacuum generator).
- The EVD Portable Drilling Machine (Vacuum Suction Type) can replace the Portable Magnetic Drilling Machine and is used on various coarse and flat surface. The Portable Magnetic Drilling Machine can be only used on iron material.
- With no dust jobs (wet drilling), high efficiency, smooth wall of hole and precision.
- Suitable as heavy machinery or moving hardly object, ex. building reinforcing bars, big steel plates, building & decorating service … etc.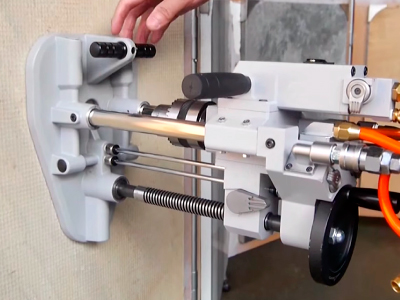 Back of Marble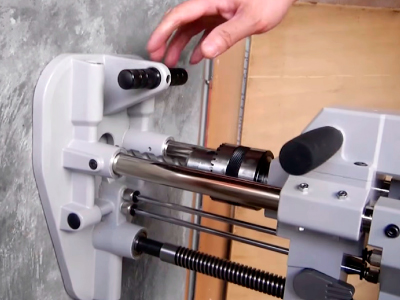 Concrete Surface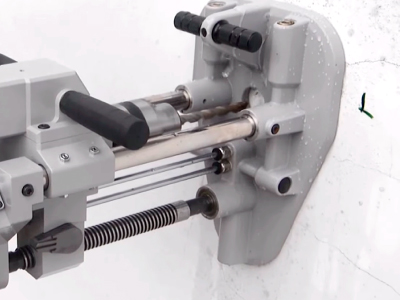 Surface of Marble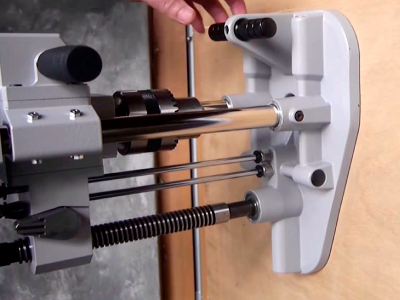 Plywood Surface