Features
- Dual Pawl Mechanism-Heavy duty.
- 360 degree Reaction Arm-Easy to working in any position.
- Click-on Reaction Arm-Easy to change Reaction Arm.
- 360 x 180 degree Swivel-Hose-free operation
- Push-butlon drive release-Quick change drive side.
- One-way Ratchet-the only way to assure hands-free and multi-tool operation.
- Aviation material Body housing-Aluminum-litanium alloy and high strength steel.
- Anti-Lock Switch.
- Anti-Rust Finish-Special surface treatment.
- Small Operating Radius.
- Anti-Back Lash Mechanism.
- "Drop Hole" will protect over pressure operating.
Torquet Accuracy : +/-3%
Repeatability : 100%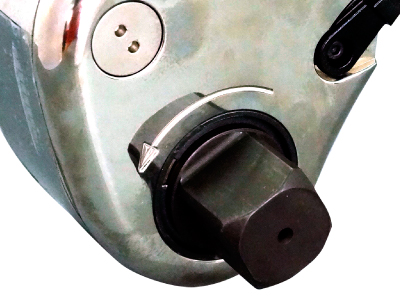 Button change square driver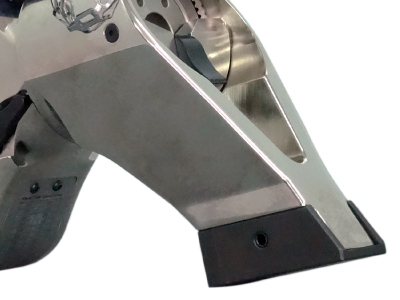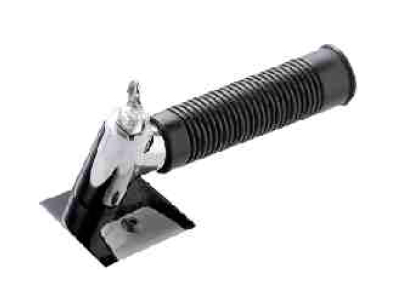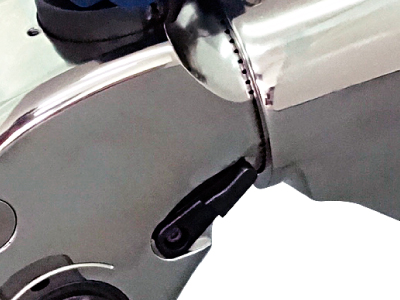 Reaction pawl-prevent ratchet reverse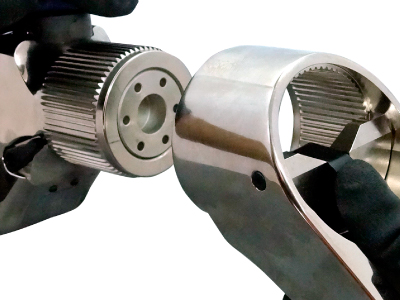 Reaction arm
small tooth orientation